Pasadena City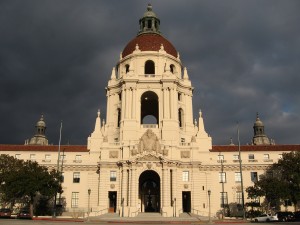 Pasadena is the home of a world famous stadium, renowned cultural attractions and educational institutions, and some of the best hotels and restaurants in Los Angeles. The landmark Rose Bowl is the home of the UCLA Bruins football team, the monthly Rose Bowl Flea Market, the annual Rose Bowl Game and spectacular July 4th fireworks. The renowned Huntington Library is one of LA's top cultural attractions, and the Norton Simon Museum has an impressive collection of European art. The Gamble House is a masterpiece of the Craftsman movement, while the historic Pasadena Playhouse has been the State Theatre of California since 1937. Shopping areas include Old Pasadena, the outdoor Paseo Colorado, and South Lake Avenue.
Book a car service to Pasadena City with 24-7 Limo Car Service.
Our Process:
Airport Services:
Car Service To or From Los Angeles International Airport (LAX) To Pasadena
Car Service To or From Burbank Airport (bur) To Pasadena
Car Service To or From Van Nuys Airport (VNY) To Pasadena
Car Service To or From Long Beach Airport (LGB) To Pasadena
Car Service To or From John Wayne Airport (SNA) (Orange County) To Pasadena
Pick up and drop off Service:
More affordable of the two options, your driver will take you to Pasadena City and return to pick you up at a pre-arranged pick up time. We know sometimes events at the Pasadena City run longer than anticipated, and we make sure that you have driver contact information to adjust pick up times. (This can also be done through main dispatch number at 888-886-7999). Please note that hourly wait time fees may apply.
Hourly Service:
For those that want to have the convenience of having the driver wait on location, we also offer hourly wait time service. This way the driver will wait on location for the duration of the event, and client can be as early or as late as they wish. No need to notify the driver or dispatch about event running late.